Currently I am still working on the next update for Map2Curve. In addition to the path extrusion feature, I want to concentrate on correct texture alignment for sloped surfaces this time, like those on a ramp.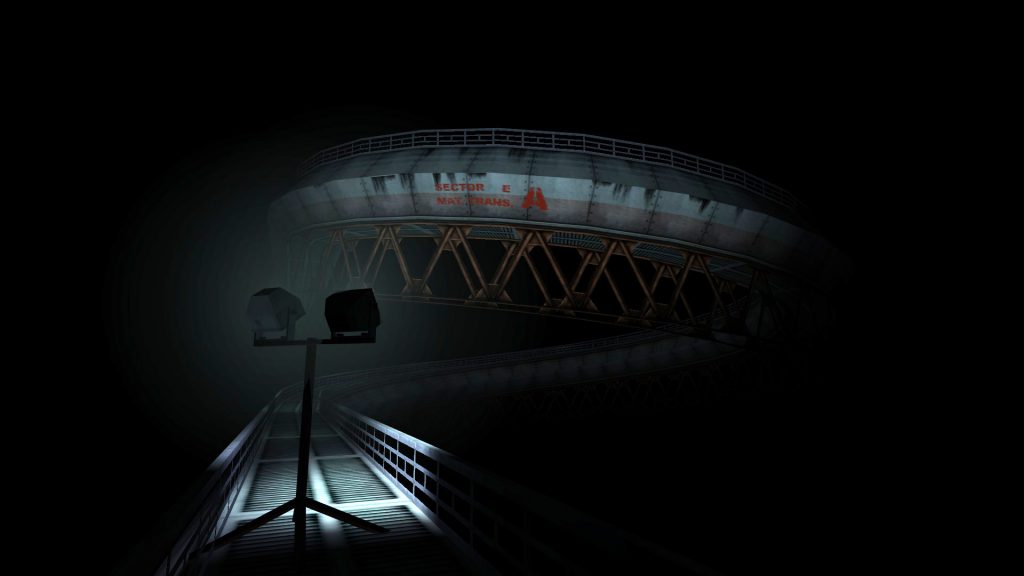 When this works smoothly I will be able to combine it with the path extrusion feature which will make very interesting landscape possible.
Thoughts about architecture overkill due to generated brushwork
One idea suggests itself. With a tool like this it becomes easy to create curved brushwork with a lot of details in just a few minutes. A level of detail which quickly becomes too much for the Goldsource engine, so one has to keep in mind: With great power, comes great responsibility.
The polygone usage of these arcs or ramps is – compared to manual low-res construction methods – significantly higher, which will demand for a very thoughtful and occasional usage in suited situations, where a small amount of curvy architecture has a huge impact on the overall quality of the scene.
In my opinion creativity and discretion are very important resources in good leveldesign, if not the most important.