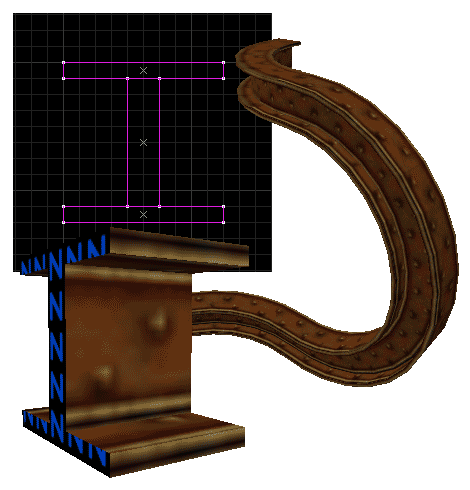 Release Blog Posts and additional Information
Documentation
See the documentation for more information.
About
This program generates curve objects from Goldsource map files.
Main features:
Turns map files into arcs or ramps or extrudes them along paths.
Preservation of original texture shifts and alignments.
Export to *.map and *.obj file format.
Triangulation.
Vertex coordinate rounding to integer numbers.
Creates compilable brushes either way (floating point or integer coordinates).
Can use different methods for texturing and brush generation.
What it can NOT do (yet):
There's NO graphical user interface (GUI) yet! This might come when all main features are finished and stable.
Process fixed objects like lamps or beams in a hallway for example. This will definitely be added in a future update.
Process point entities. Also: Future update.
Process texture alignments that are not square (0,90,180,270).
BUG REPORTS
Please report any bugs and feature request to my E-Mail (totacATwebDOTde), including the specific files
(map and config file) and other relevant information (e.g. Operating System).
Forum Threads
Gallery