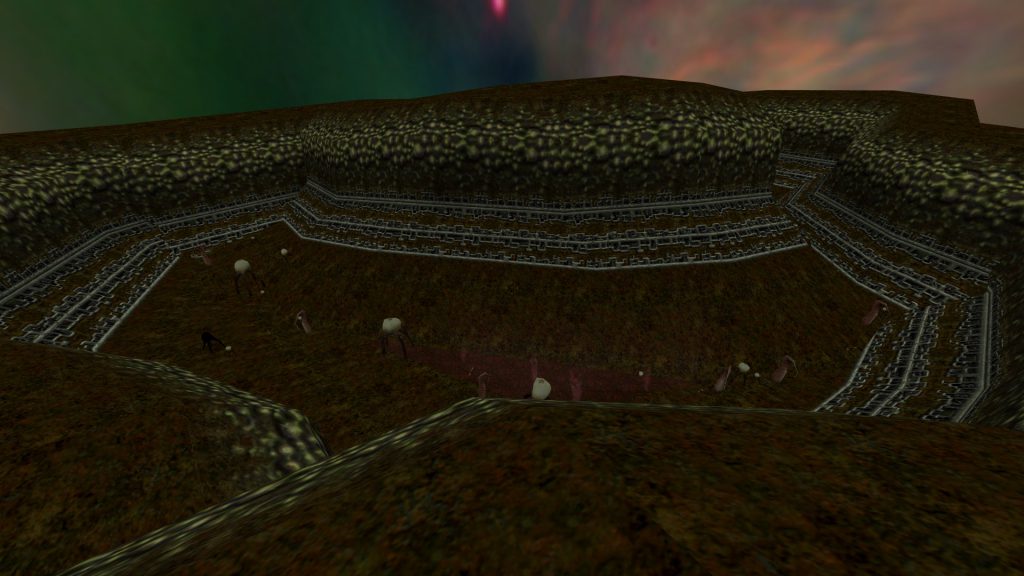 Hey there people.
It is done. I have updated the download mirrors according to the new version of Map2Curve:
I have accomplished all of what I was aiming for in this release, including the first version of the path extrusion feature and a complete overhaul of the texture alignment on ramps, which, as I posted recently, now works like the UV Lock feature in JACK.
Next thing I will do is probably creating a few video tutorials and updating the documentation.
As for the rest…
Changelog:
New Feature: Added path extrusion
New Feature: Added World-to-Face alignment conversion on map load
Overhaul: Complete overhaul of the texture alignment for ramps
New settings: p_reverse, p_cornerfix, p_split, ramptex
Added triangulation for 5 sided brushes
Triangulation now default for ramp generation
Fixed minor texture misalignment issues
Future planned features:
Handling of fixed level components like smaller detail objects (lamps, guard rails) or even whole level parts. At the moment you would achieve those by using special paste in an editor like JACK
"Real" path extrusion that works by intersecting lines, like you would usually have it in 3D software.