It's here!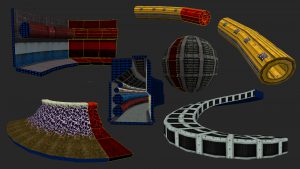 Download Locations
Changelog
v0.2a
1. Added Drag and Drop for map and txt files. When dropping map files,
defaults.txt will always be used for settings if it exists. Otherwise
internal defaults will be used.
2. Added Solid Entity Support. Point Entities are still being ignored
at the moment, but might be considered in a future update.
3. Added Custom Height command "height", which is being added to each section.
4. Added round coordinates command "round" (0/1).
5. Added "ramp" as an addition to "height". Usable with linear (1) and
smooth (2) slope.
6. Added Triangulation "tri" (0/1) for 6 sided Brushes only (Cuboids).
Neccessary for ramp generation.
7. Fixed settings file issue.
8. Fixed invalid Brush issue.